CARES Act Stimulus Payments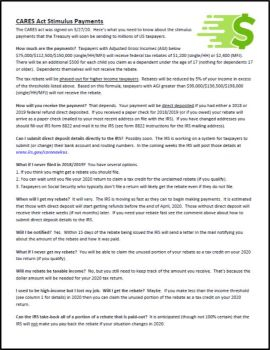 Clients have plenty of questions about the stimulus payments. This fact sheet covers the basics:
- Who qualifies?
- How much do you get?
- Direct deposit vs. paper check.
- When payments will likely begin?
- What if I don't file?
- Will I have to pay it back?